Watch! USEF Junior Hunter Champion – West, Hunter Siebel
Hunter Siebel and Boss Crowned Overall Grand Champions of USEF Junior Hunter National Championship – West
After two days and three phases, Hunter Siebel and Laura Wasserman's horse, "Boss" were crowned Overall Grand Champions of the 2017 USEF Junior Hunter National Championship – West. Earning second in the classic round and first in both the under saddle and the handy phases, the pair rose to the top with a grand total of 262.6 points. After winning the Large Junior Hunter 15 & Under division, Augusta Iwasaki and Lyn Pederson's Small Affair emerged as Overall Reserve Grand Champions with a total of 256.4 points from the three phases.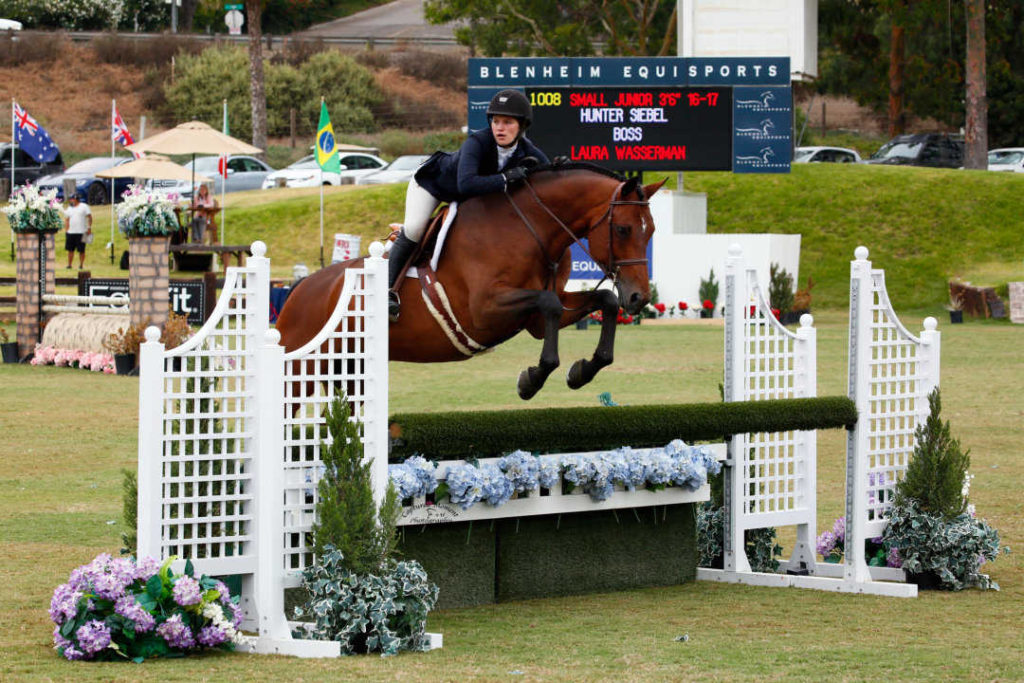 With Kim Dorfman, Gary Duffy, and Robin Swinderman Mitchell as the judging panel, Siebel and Boss established themselves as a competitive duo with scores of 83, 84, and 85 in the classic round on the first day. The beautiful bay gelding truly shined in the under saddle, where he earned an 87, a 90, and a 92. With 90s across the board from the handy round, the pair stole the show.
"When it's show time, he's always ready to go and he makes it happen every time," Siebel said of Boss, whom she's been riding since the beginning of the year. "It's been getting better and better as I've been getting to know him, and this show was amazing for us. I love to take my time, so the classic round course was made for me! Boss made it happen in the hack and we got some really great scores, which helped carry me through to this championship."
The handy round, designed by Scott Starnes of Bend, OR, featured a short approach right out of the in-gate, followed by a series of flowing turns and rollbacks, a two-stride of hay bale fences, and a trot fence on the bank. Riders were able to show off their handiness while maintaining a forward pace.
A number of competitors from the four 3'6″ sections entered the handy round with incredibly close scores, but Siebel and Boss's unbeatable performance gave them the edge they needed to rise above in the numbers. Siebel trains with Archie Cox, and will be attending Stanford University in the fall. She took home The Monarch International/US Equestrian Perpetual Trophy for her overall win. Also champion of the Small Junior Hunter 16-17 division, she received The River Edge Farm Perpetual Trophy, donated by River Edge Farm.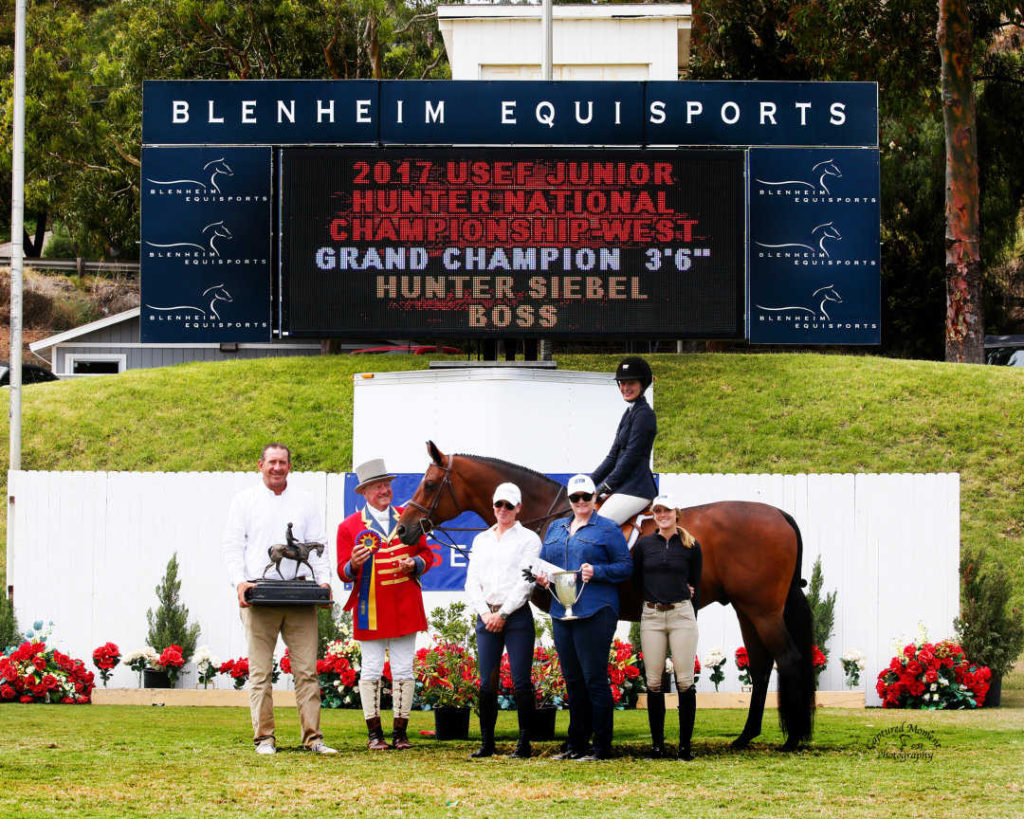 Photos by Captured Moment Photography