Chasing Points. Show Jumping Competitions & Riders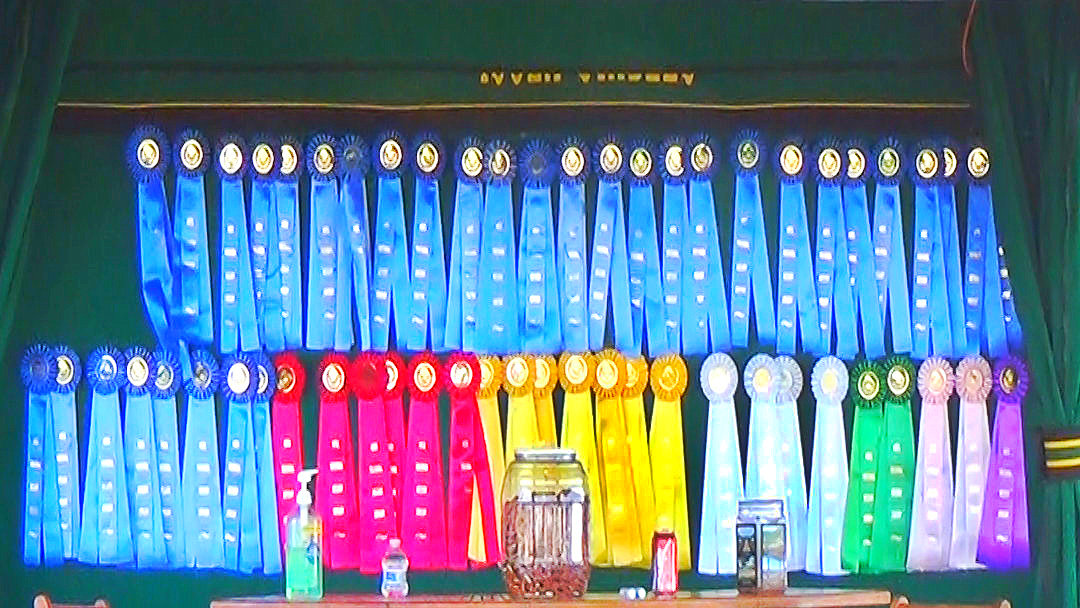 Chasing Points is a new series that highlights competitive show jumping programs, leagues and the riders who compete.
Anyone familiar with show jumping has heard the term, "Chasing Points." But what exactly does that mean and what are riders actually chasing?
This feature kicks off our series focusing on competitive show jumping programs and the riders who compete for points, championships and prizes.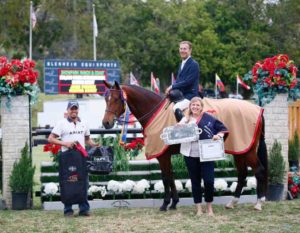 Background
For show jumping athletes in North America, the number of available competitive programs has grown significantly over the past few years.
Individual riders can choose one or more competition programs to pursue points, medals and championship opportunities. In some instances, riders receive more than ribbons…. they can take home cash and prizes (even juniors and amateurs).
Here's a summary:
Local And Regional Associations
Offer medal classes and year-long point programs often culminating with an awards banquet at the end of the season.
For example, the Connecticut Hunter & Jumper Association alone, tracks points in more than fifty divisions!
Show Management Companies
Offer circuit awards, leagues and series.
For example, the Marshall & Sterling Insurance League claims to have grown to over 1,300 horse shows with more than 2,500 competitors annually.
US Hunter Jumper Association (USHJA)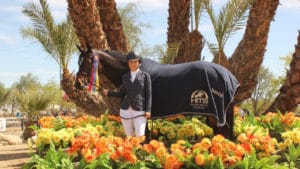 Has created competitive programs across a broad range of categories where riders and horses can earn points at recognized competitions conducted by USHJA sanctioned show managers. These include:
Children's and Adult Amateur Hunter
Emerging Jumper Rider Program
Green Hunter Incentive Program (formerly Pre-Green Incentive Program)
International Hunter Derby
National Hunter Derby Program
Pony Hunter Derby
USHJA World Championship Hunter Rider Program
Zone Jumper Team Championships
Further, the USHJA offers Outreach competitions that may be hosted by any organization meeting a minimum criteria, whether USEF-rated or local, unrecognized competitions.
US Equestrian Federation (USEF) … referred to now as US Equestrian
Similarly, the USEF tracks national point standings across many divisions
The Rolex/USEF show jumping ranking list represents the highest level of show jumping competition within the US
That is not to be confused however, with the Longines/FEI Jumping rankings. These are also broken down into North American East and West sub-leagues (confused yet?)
For Child Riders, Junior Riders, and Young Riders, the FEI North American Championships provide an opportunity  to compete at an annual Olympic-style event that includes the US, Canada, Mexico, Peurto Rico and Caribbean nations.
Child Rider Championship (NAChC): athletes FEI ages 12 – 14, fences up to 1.25m
Junior Rider Championship (NAJC): athletes FEI ages, 14 – 18, fences up to 1.40m
Young Rider Championship (NAYRC): athletes FEI ages 16 – 21, fences up to 1.50m
Global Champions Tour
Made up of top riders from different countries who compete on the same team (currently eighteen teams).
This is similar to a traditional sports league where teams have names like Miami Glory, London Knights and Moscow Bears. Their season consists of fifteen international events.
Whatever your show jumping goals and ambitions, there's a program that's right for you. And we want to find them all.
Please send us information on any competitive show jumping program in North America.
Have we missed any? Let us know! Give us your feedback.