How To Design A Grand Prix Course – Video
FEI Level 4 Course Designer, Guilherme Jorge, explains the process of designing a Grand Prix Show Jumping Course.
What's the process for designing a grand prix course?
We start with a plan, to scale, of the ring.

For a grand prix course in show jumping, there are normally between twelve and fourteen jumps and thirteen to sixteen efforts.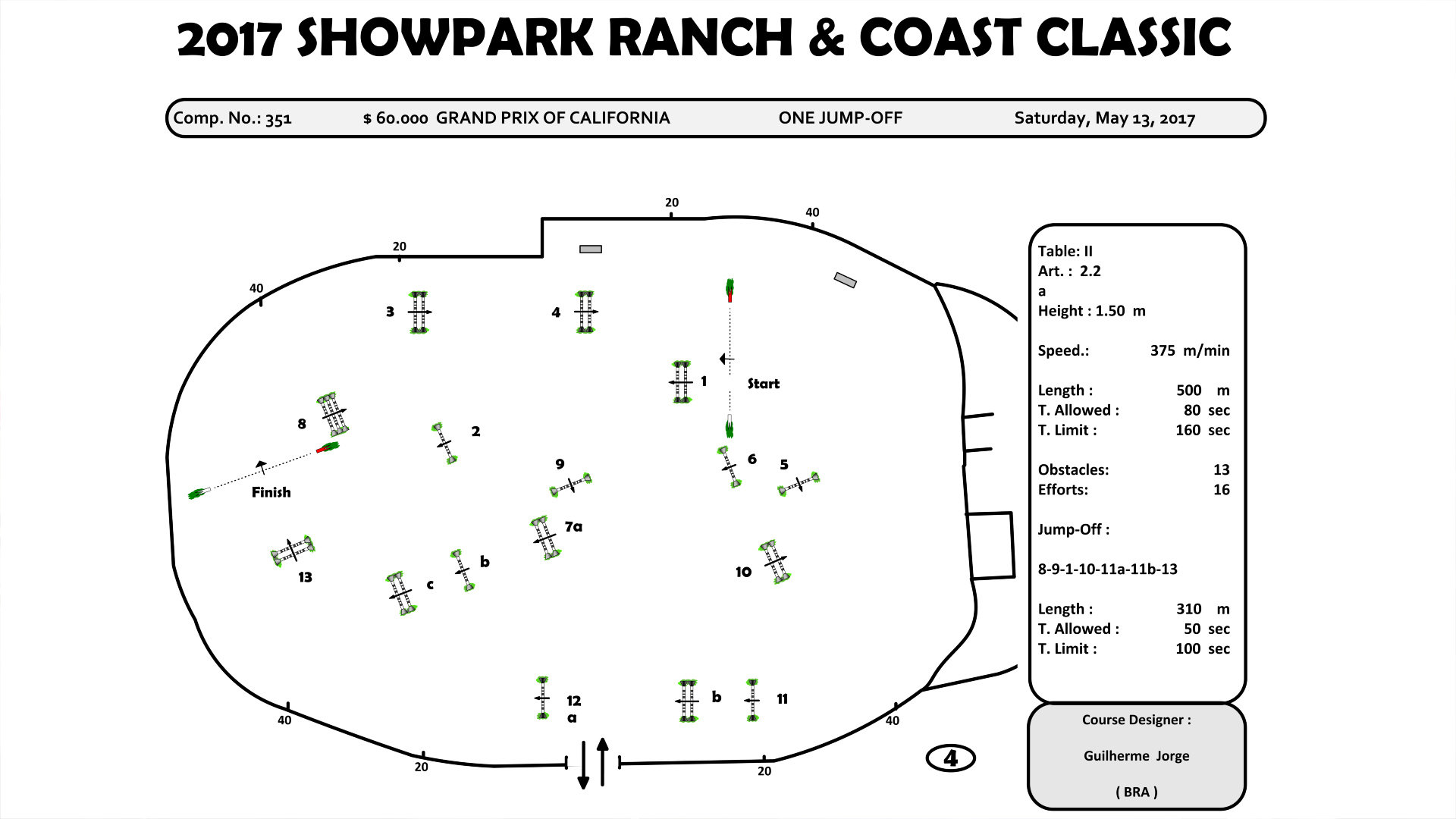 In other words, a double or triple fence combination counts as one jump. Therefore, if the horse were to refuse the second fence in a combination, the rider would be required to jump the first fence of the combination again.
For the $60,000 Grand Prix Of California at the Showpark Ranch & Coast Classic, there are thirteen fences and sixteen efforts.

This was made up of one double combination (fences 11A and 11B) and one triple combination (fences 7A, B and C).

Designed to test the ability of the rider to read the course and conduct his horse accordingly. Therefore, riders use the opportunity to walk the course in advance to determine their strategy. For example, based on the course layout, the rider may decide on a strategy where they may need to lengthen the stride or control their horse.

The rider will need to understand the types of turns required.

The Course will also test the carefulness and scope of the horse as well as the horse's focus. This is achieved by strategically placing different obstacles throughout the course including vertical fences, oxers (spread jumps) and triple bars with an ascending jump.

This is a national standard grand prix so we follow rules that dictate the height and spread of the jumps.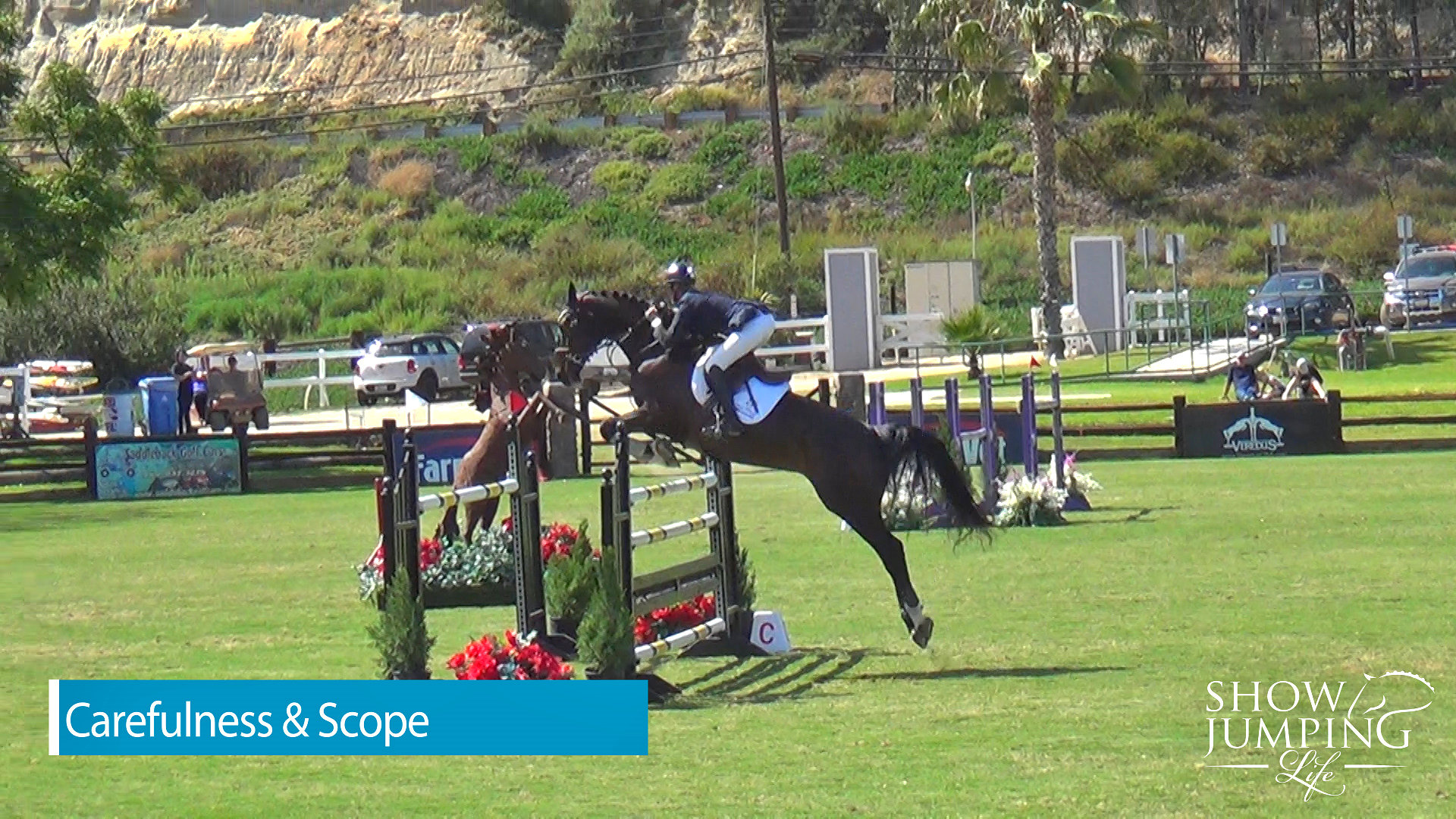 How is Time Allowed calculated?
Time allowed is calculated by measuring the the length of the course and allowing for the speed of the horse to be 375 meters per minute.